Roll over image to zoom in
Donner DDP-80 Home Digital Piano Wooden Stlye
Payment & Security
Payment methods
Your payment information is processed securely. We do not store credit card details nor have access to your credit card information.
---
Security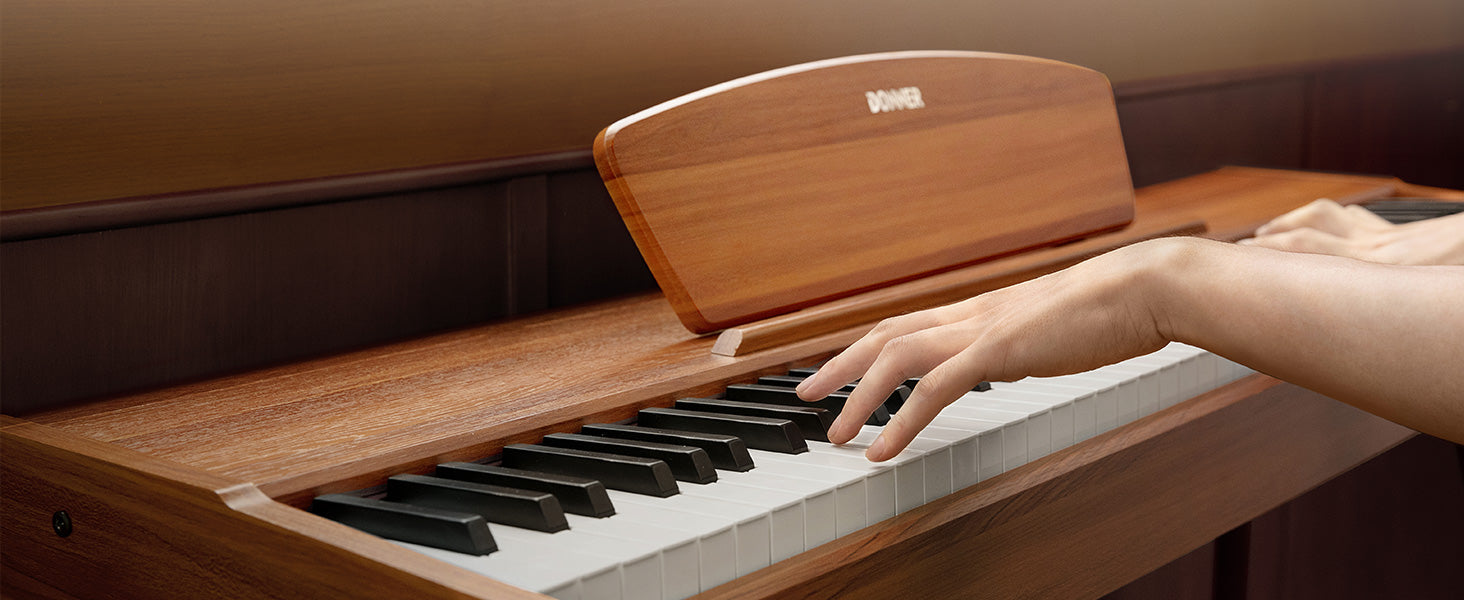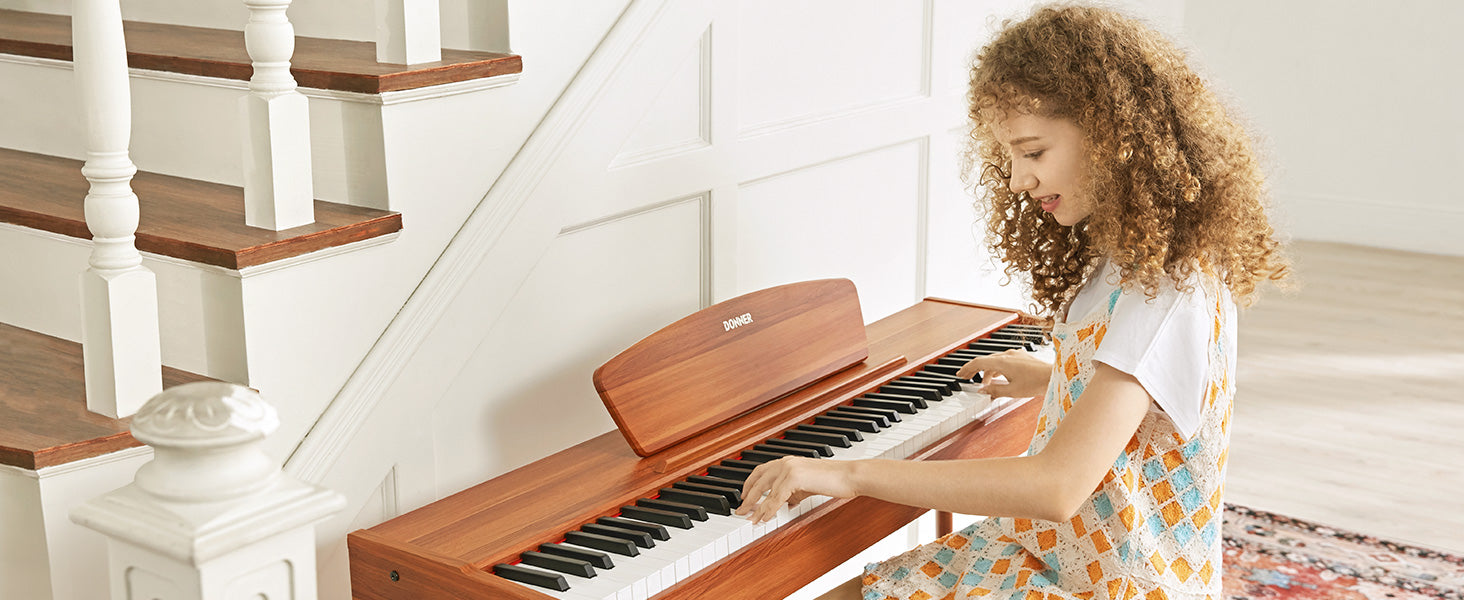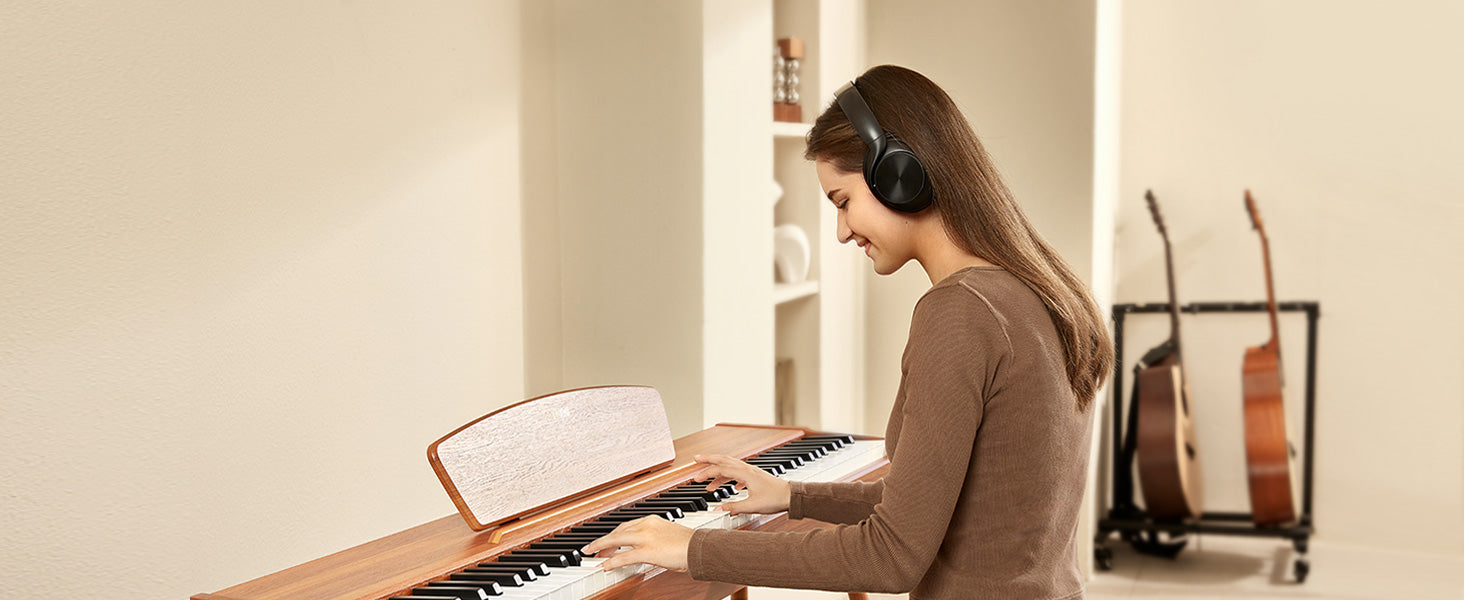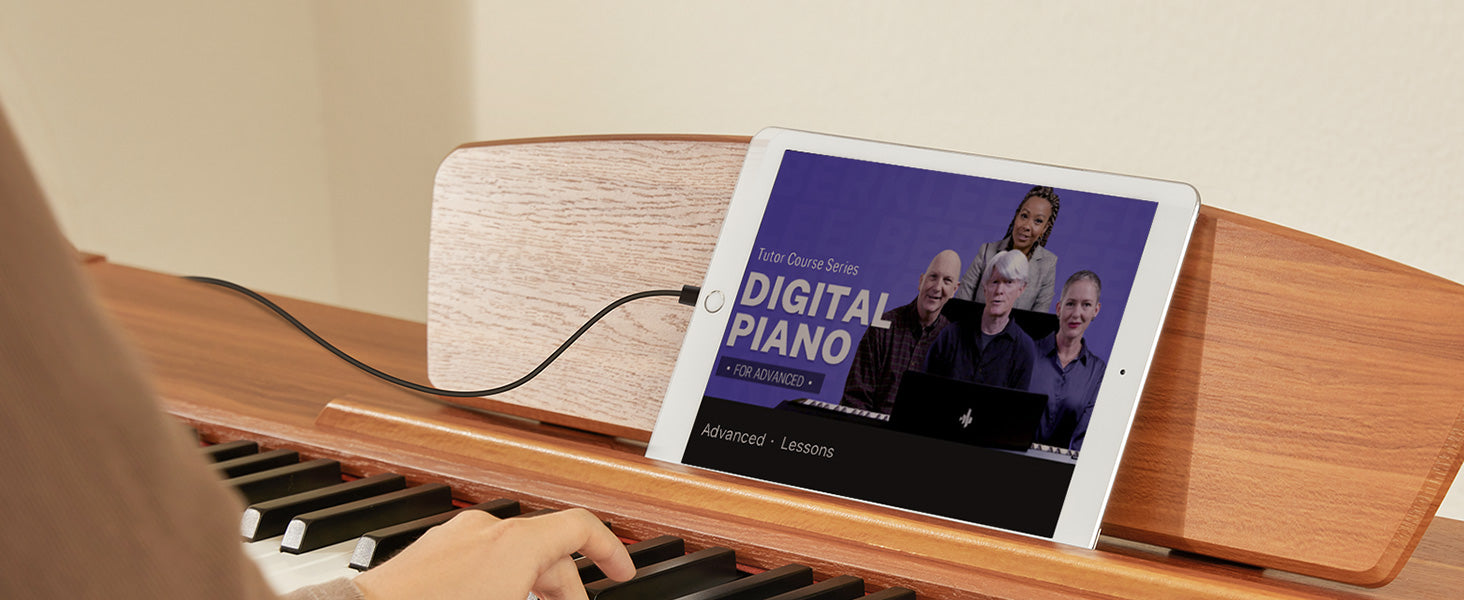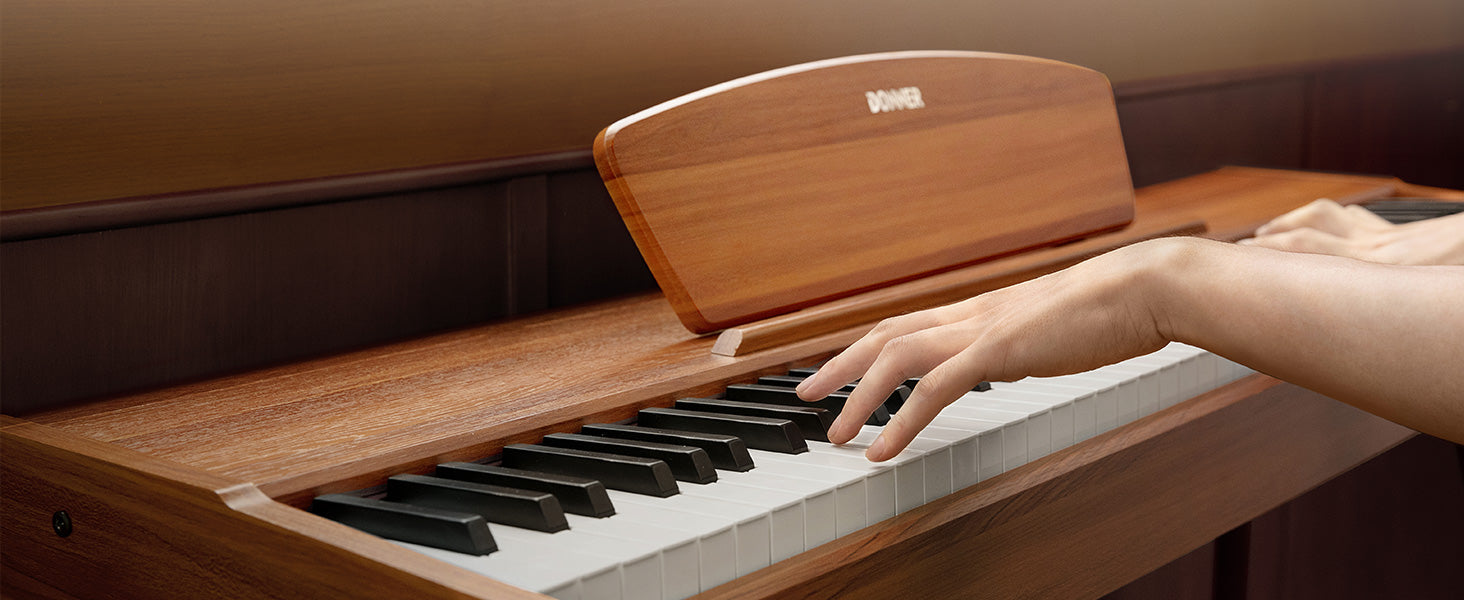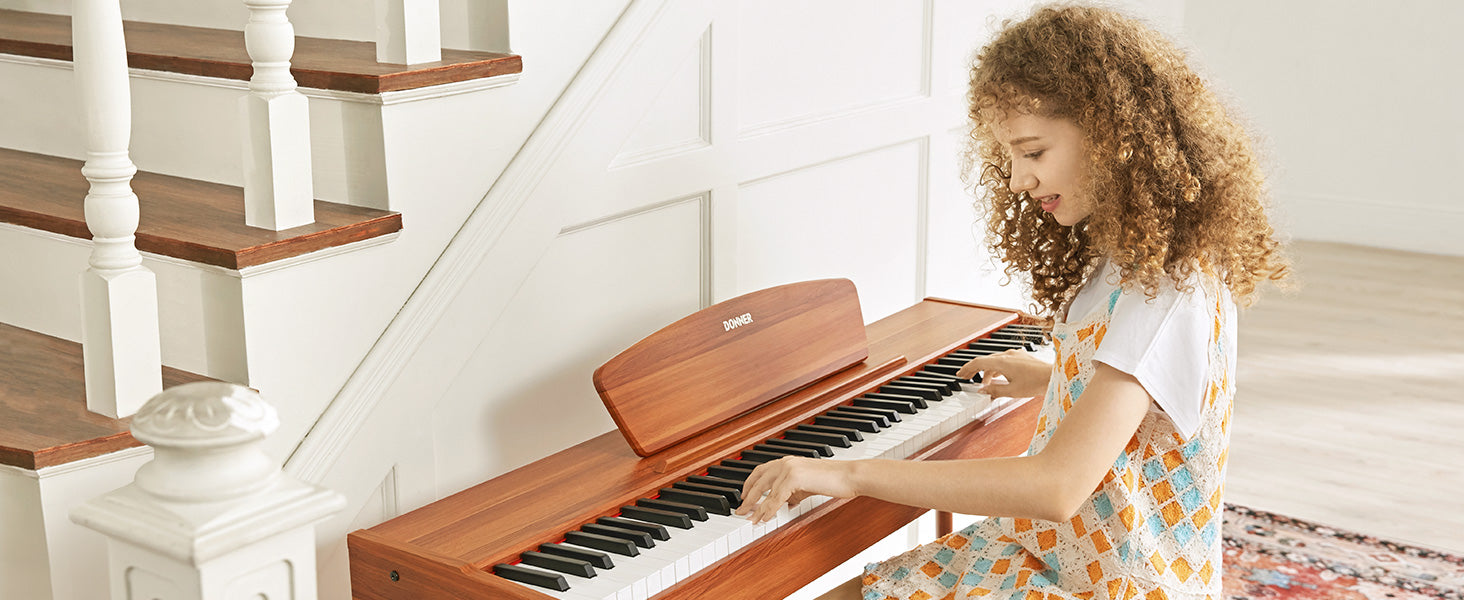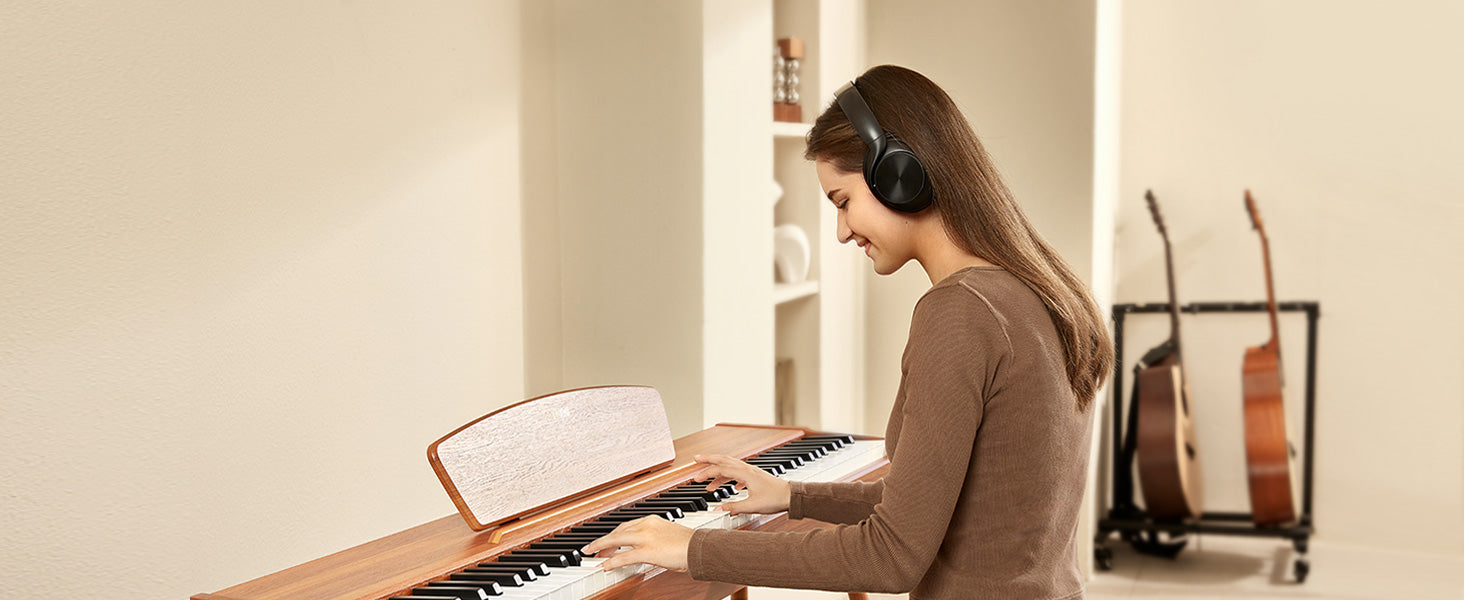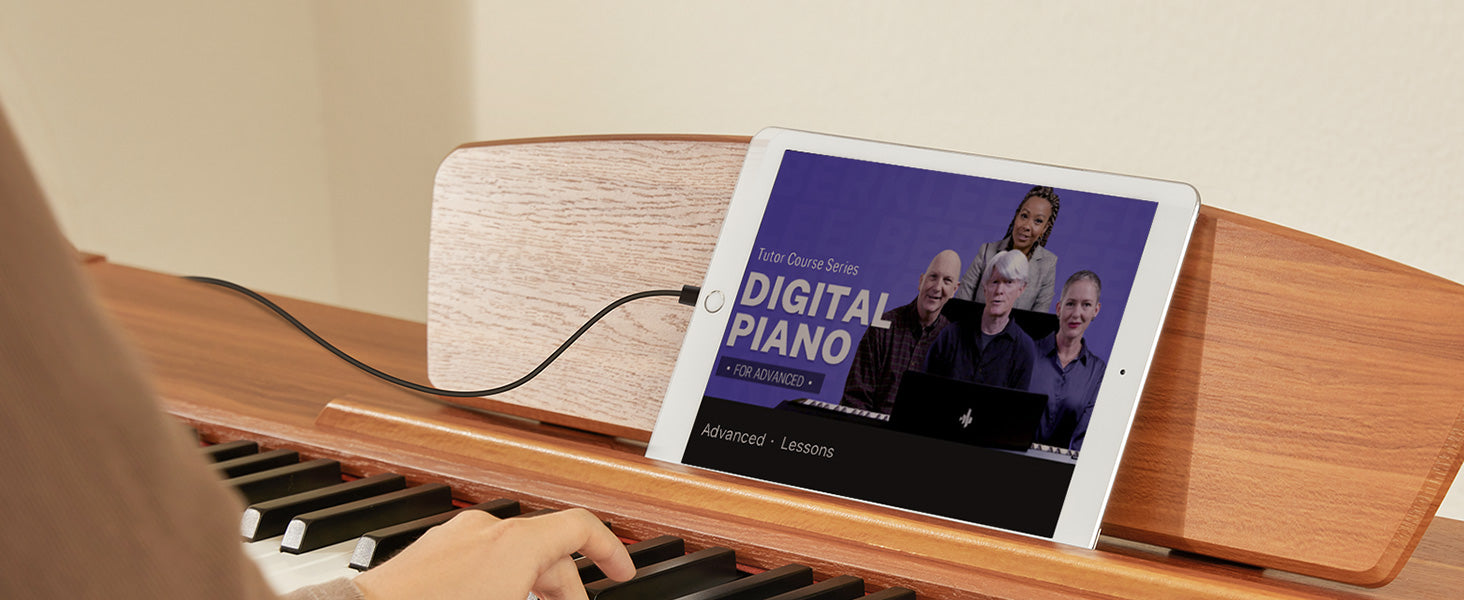 MODERN HOME AESTHETIC, CLASSIC PIANO QUALITY
--- DDP-80 Digital Piano with 88 Weighted Keys
Premium Acoustic Piano Timbre
New AWM Dynamic Sampling, Latest French DREAM Sound Source
More Compact Design for Limited Space Home-usage
Keyboard: 88 Weighted Keys with Donner Hammer Action
2x20W Stereo Surround Speakers
Support USB-MIDI out (MIDI in is not supported)
NOTE: Packaging has been upgraded to more securely protect the piano. Donner Customer Team is here to help you with any assembly or usage issues.
Please note: DDP-80 is equipped with the original music stand.
Specifications
Size: 49.9in x 13.9in x 29.3in (126.8cm x 35.5cm x 74.5cm)
Weight: 46.9lb (21.3kg)
Power: External Power Adapter, DC-12V/3.0A
Sound Library: 1 Standard Piano Tone
Polyphony: 128
Keyboard material: ABS Plastic
Body Material: Wood
Speakers: 2x20W
Tips Must Browse Before Order:
Piano legs are made of wood wrapped in lightweight metal to reduce the overall weight, making the piano durable and enhancing aesthetics. They're also more adaptable to a wide range of temperatures and environments.

Also equipped with Triple Pedals unit with the same functions as the grand piano, which gives you a more authentic piano playing experience.

The headphone jack is 6.35mm.

The triple pedal jack is under the keyboard.

If you are near a TV or a complex magnetic environment, there is some chance that the sound and resonance of the piano will be affected. Please keep a suitable space.

NOTE: Piano Stool is not included and can be purchased separately. If the product is unassembled on delivery, please assemble the product according to the instructions. ( Donner US Customer Team is here to help you with any assembly or usage issues. ) 
Claim Your FREE DAWs
Buying Donner DDP-80 gets you free melodies code,
Click here
to claim your free melody after placing your order, or contact our customer service team directly.
Video Reviews:

DDP-80
MORE OPTIONS
DEP-20
Hammer-action II
Keyboard Type
Graded Hammer-action
1(Grand Piano Sound)
Piano Timbre
238
0/128
Demo/Polyphony
100/128
>=20W X2
Speakers
25W *2
1 x 1/4"
Headphone Jack
2 x 1/4"
USB-MIDI
Bluetooth MIDI
Does this have midi in/out, as in, can I play filtered sounds back through the speakers?

Dear customer, this product has a MIDI port. You can input the MIDI signal of the piano into the computer, and then get the filtered sound you want on the music editing software of the computer, but this sound cannot be played from the speaker of the piano.

Is it possible to use an extension cord if the piano is not close enough to the electrical outlet?

Yes, it is possible to use an extension cord if the piano is not close enough to the electrical outlet.

Can you run an effects pedal with a 1/4 inch jack, and if so does the piano have enough power to play through effects?

Yes, it is possible to connect an effect pedal through the output jack of the piano.

Is this velocity sensitive? The harder you press, the sound is louder and press lightly, the volume is lower.

Yes, this product is a weighted piano.

How do the legs assemble? Do they screw, or in order to disassemble/reassemble, will I have to take the nails in and out every time? Need it for gigs

Hi, thanks for your intestst. This piano needs to be installed by yourself. There are preset screw holes on the legs of the bracket. The screws need to be tightened. However, the piano itself is not very heavy, please confirm whether it needs to be disassembled according to the actual situation.